Pack rats AKA white throated wood rats are one desert native that is both adorable and incredibly destructive. Before moving to Arizona a few years ago, our family had never heard of pack rats. Shortly after moving to Tucson, smack dab in the middle of the Sonoran Desert, we had locals bringing up the both loved and hated animals.
One of our neighbors who was an archaeologist and geologist prior to retiring, told us stories about how the rats collected objects and became important in his line of work. Apparently the rats collected material and preserved it inn urine filled clumps that crystallized, and preserved the contents. Plant material, historical artifacts and more encased in an amber like material and buried in the sand soil of the desert.
It was a very interesting story and we soon noted that there were what appeared to be several middens or rat dens on our property. The rats tend to favor tunneling around the base of prickly pear cactus and piling thorny pads and other sharp objects near the entrances to their homes to deter would be intruders.
One of the first encounters we had with pack rats involved a baby that somehow appeared in our carport one afternoon. Ater a short stay in our far too cold home and a far too long car trip across town, we dropped off the baby with the Tucson Wildlife Center.
Our next adventure with pack rats announced its presence by having the car quit on me in the middle of an intersection across town. Upon taking a look under the hood I discovered that there was extensive damage to the wiring and hoses. It seems that our babies parents may have been involved in what happened. I think that the estimate for repairs was roughly $2,600.00.

Pack rats are adorable as seen in the following series of photos, but it is important to take steps to protect your property. One of the things that you should NEVER DO is use poison, it is proven to be ineffective in controlling rodent populations as when you kill off one, you make room for one. In addition predators such as owls, hawks, coyotes and bobcats to name a few, rely on them as a food source and when you poison their food, you kill off the pest control that nature intended.
To control pack rats, make it so that they have few places to live in your yard, clean up rubbish piles and never leave out food. Place lights in locations where they may chew on wires or other sensitive materials that are outside, such as pool supplies, barbecues and more. You can also invite owls onto your property by placing nesting boxes in appropriate locations.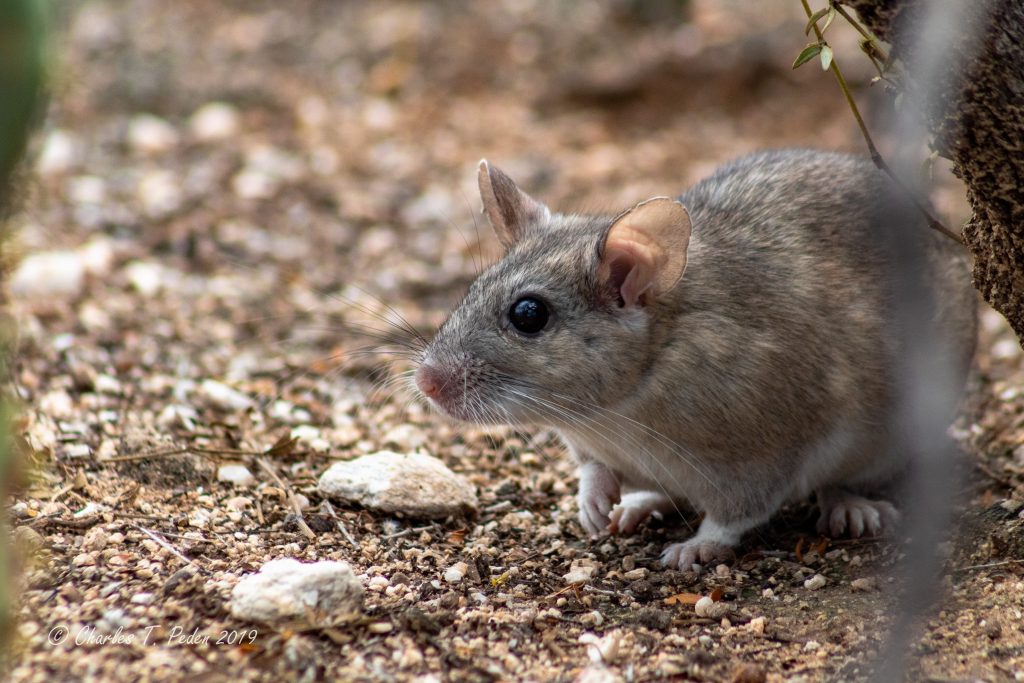 When we live on this planet, we are sharing it with many other creatures who we may see as pests, yet they too play an important role in our ecosystem and it is important that we learn to co-habitat with as many of them as possible. They matter too, everybody counts.