Communicating with animals regarding their favorite memories, likes, dislikes, health needs and more is wonderful, and if that can be done, can't those that have gone missing or have become lost, be communicated with in a similar manner? The answer is "Yes!" Missing and lost animals are guided home, people are led to them and many find closure. Not every missing animal will be responsive, but many are. Often recovery is not possible, or the animal has found themselves in a situation that they are happy with and sometimes the missing or lost animal will respond – yet not reveal what has happened. Every case is unique,
In nearly all cases contact with the missing party will be facilitated, many outcomes are possible and fortunately even with all the challenges present, there are enough joyful reunions and connections facilitating closure brought forward to offer this unique service.
In order to make this service more accessible, there is a thirty minute consultation or a sixty minute option, both are available over the phone or Skype. Due to the urgent nature of requests for this service, a priority has been made for scheduling as soon as possible, however to ensure even quicker service, (within 48 hours) you will want to purchase rush service. If your animal companion/pet has gone missing recently and time is of the essence, please be sure to employ traditional techniques to recover them in addition to securing this type of service.
Working a missing or lost animal case presents a unique set of problems, pets that have gone missing tend to be highly stressed. For this and many other reasons – refunds are not offered if you are unhappy with the results. Just as with tracking dogs being brought out in person, there is no guarantee of results – however you still pay for the time spent in working your case. The details that a missing animal can provide are pretty incredible. Milo the dog in the pictures and news story here, had gotten himself into some trouble. When I connected with him the first thing Milo did was to describe himself and his age. All I had to work with was his name and somewhere in or near Chicago, I also knew that his human companion had lost him while on a bridge and in the act of stopping a person from jumping.
Milo clarified what kind of bridge it was (over a railroad and not water) and then proceeded to take me on a (telepathic) tour of the locations he had been – ending up in a parking garage where his leash was jammed under the tires of a vehicle that he described as a cross between a sedan and a SUV with black and green company lettering on a white background.
He was found several minutes later in a parking garage, with his leash jammed under one of the tires of a white Enterprise minivan. Milo's story is just one of many happy reunions. A few months later I was doing readings in Chicago and had the opportunity to meet him.
Once it has been determined that your animal is alive and cooperating, it is time to find them. I will ask them to describe the type of location they are in. Is it residential, commercial or industrial? Are there locations nearby that have distinctive smells or sounds associated with them? In several cases, they have given me the name of a city, town or street.
If your animal is on the move, and I can determine the direction that they are heading in, you may be able to get in front of them and make recovery fairly easy.
Should your animal prove to be difficult to connect with, I can always reach out to others connected to you who are in spirit (both human and animal.) Also it may be possible to obtain information from your other living animal companions.
Working with an animal communicator should not be your only means of trying to find your animal. Please follow through on all of the traditional ways to find a missing pet, as well as utilizing the services of a psychic pet detective.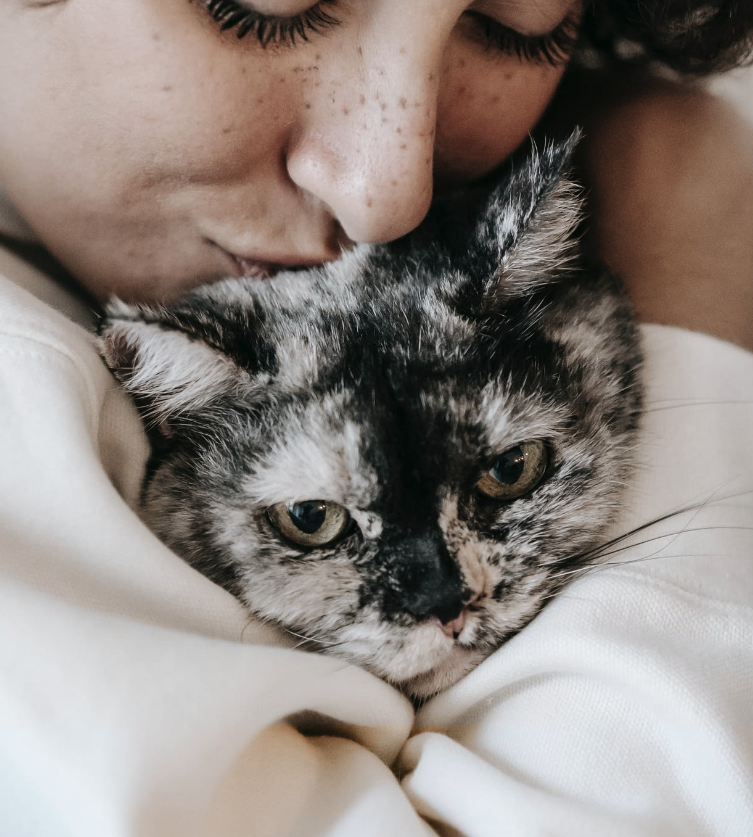 "Charles is the real thing. I've had readings with others and was not able to connect. With Charles, he told us incredible things-things no one could know. He connected with our beloved dog, grandfather, great grandfather and family friend. Really amazing!"
Tammy Geerdts (Caledonia, Wisconsin)
Received via email November 3, 2018
From checking in with an ill pet to connecting with a passed loved one in spirit or researching your families genealogy, Charles Peden is here to assist you.